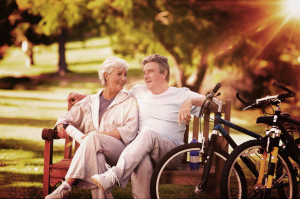 Watching interest in CBD grow across the board, from senior shopping trips to political rallies pushing for FDA approval of the seizure-controlling variety, you would think this was the new kid on the block. There it is, with few clinical studies supporting its users' claims, rising at meteoric speed on word-of-mouth alone.
But the truth is the hemp extract has a legacy stretching further back than the combined ages of the seniors making up its largest demographic. Remember the legend of Chinese Emperor Shen-Nung, who in 2737 B.C. was drinking boiled water under a hemp tree when a few female leaves fell into his cup. A naturally curious man, he gave it a taste and now we have tea.
But he didn't stop there. Known as the Father of Chinese Medicine, he found another use for the male hemp leaves, beyond making clothing, bowstrings and paper. The extracted oil was used for everything from rashes and irritations to disorders of the female productive system and malaria.
On the move
News of hemp's varied uses spread across India, Asia and the Middle East, finally reaching England, where the hemp plant was so valuable, King Henry VIII fined anyone who didn't grow it. And when the Europeans settled in Jamestown in 1616, hemp was soon sown in the New World. How valuable was it? Pennsylvania, Virginia and Maryland used it for legal tender!
As far back as 1851, pharmaceutical journals of the day recognized its use in stopping spasms and relieving pain and called it "preferably employed" to opium. Sound familiar?
Reefer madness
The 1936 movie "Reefer Madness" captured the change in thought in the early 20th century, culminating in the illegalization of both cannabis and hemp. Hemp received a brief reprieve during World War II with the "Hemp for Victory" campaign, encouraging farmers to grow hemp for uniforms and parachutes. Then it was back to the dog house.
Slow and steady
Despite its rock-star status today, CBD has been on a slow, steady climb to the top. And just as states that have legalized CBD are finding out, it is as hard to work under the umbrella of federal disapproval as the predecessors learned in those early days. But times, they are a-changin, as Bob Dylan might sing it. Look at the sheer number of seniors today who fought temptation through the '60s and '70s, only to embrace the relief CBD brings in their golden years.
Where will this go next? Who knows? But if history is any indication, it is going to be one heck of a ride!