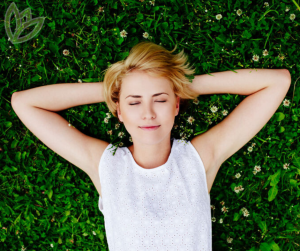 You may have heard that positive people live longer. They also tend to experience higher levels of happiness and less stress. But if you tend to see the glass as half empty instead of half full, can you still reap the benefits of positive thinking?
Absolutely!
Not sure if your self-talk is positive or negative? A few common types of negative thinking include: filtering (focusing on the negative things that happened during the day); personalizing (taking everything personal); and often catastrophizing (always thinking the worst is going to happen). Negative self-talk can steal valuable energy from your mind and body. In order to get a better mind-body balance, begin to identify areas in your day that negative self-talk may creep in to your thoughts. Identifying these areas can help you begin to correct your thoughts towards the positive and change your thinking.
Research also suggests that it is possible to change your way of thinking towards the positive. Here are three simple yet effective ways to start reaping the benefits of positive thinking:
Meditation — Research shows that those who meditate daily display more positive emotions than those who don't. And we're not talking about saying 'om' for an hour. Even just a few minutes of meditation a day can help you dramatically boost your mood and facilitate positive thinking. The best part? Meditation is a simple thing to do — click here to get started — and doesn't require any special equipment or a gym membership! Meditation encourages mindfulness, which is a more aware state of consciousness. Instead of floating through your day on auto-pilot, creating more mindfulness, especially through meditation, can help to alleviate some of the mental chatter and stress responses our bodies experience. One simple way to include mindfulness is to simply choose a time to unplug and just take a break. No news, no social media, no distractions (yes, put the phone down). Just sit and breathe, if thoughts start creeping in just imagine those thoughts like little clouds, drifting by and moving on.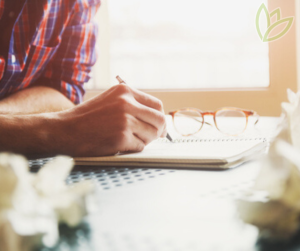 Writing — Keeping a journal is a great way to reflect on pleasant memories and work through not-so-pleasant experiences, all of which can elevate your mood. It can also give you a chance to think about things you are grateful for. Focusing on the positive parts of your life that make you happy can have a huge mental benefit in lifting your mood and provide positive mental energy for the rest of your day. Another tip may be to write down positive thinking phrases. It may feel silly, but it gives your mind and emotions a boost. An example of a positive thinking phrase might be "I really rocked out that work project, I did an awesome job and I'm proud of me" or maybe even "I am stronger than I think I am."
Play — All work and no play is boring — not to mention hazardous to your health. When was the last time you intentionally carved out time to have fun? It could be playing with your dog or watching your favorite show with a partner. There is even research that shows people who make time for themselves are much more positive and productive in their jobs! Not in the routine of playing? Find something new and fun to do! Maybe find a local hike, or park to get out and get moving. Getting outside can have major benefits in lifting mood and positive thinking.