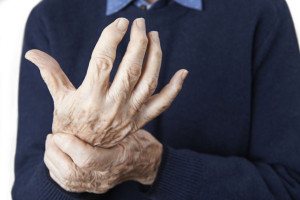 Arthritis is a chronic disease that causes one (or multiple) joints to become swollen and inflamed. There are more than 100 different types of arthritis, which can occur in any joint throughout your body.
Arthritis is most commonly experienced by individuals who are 65 and older but it can affect anyone at any age. Don't let your happiness wane because your health is. Seek treatment for your arthritis by using CBD.
Living with arthritis can be very painful and often requires a visit with the doctor if left unchecked. Symptoms of arthritis include swelling, stiffness, and pain around the affected joint. Often, the symptoms of arthritis result in a decreased range of motion for the joint.
Arthritis can be helped tremendously just by being aware of and using natural remedies. Many who suffer from arthritis note that the symptoms are worse during the morning but in some cases, they become so bad a doctor must step in and assist. The two most common types of arthritis are osteoarthritis and rheumatoid arthritis, which can lead to joint deformity if not treated within time.
Arthritis is caused by a reduction of cartilage in your joints over time. General wear-and-tear is largely responsible for the reduction of cartilage, hence why arthritis mainly affects those over 65. Still, continued use or overuse can cause arthritis to appear in those who are much younger. What's more, a traumatic injury like a fracture or dislocation can increase your risk of developing arthritis.
Treatment for arthritis typically includes medications, physical therapy, or surgery depending on how bad the case is. The point of treatment is to alleviate pain, in order to restore your full range of motion. Over-the-counter pain medications can be used as well as menthol creams. However, to avoid the overuse of drugs, you might also want to consider CBD.
CBD is a safe, effective, and all-natural way to combat arthritis-related pain. It can be taken orally via oils or capsules, or it can be applied as a salve directly to the affected area. CBD is used to relieve pain and reduce swelling, making it a wonderful treatment for arthritis. Combined with physical therapy, the use of CBD may be able to save you from surgery or other more complex treatments.