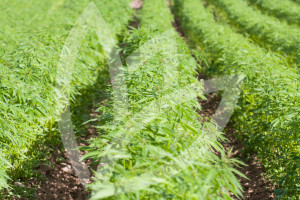 In the United States, the Farm Bill of 2018 has opened the doors wide for cannabis research and studies. How does it impact you?
For starters, cannabidiol produced by the industrial hemp (cannabis) plant is now legal at the federal level. For decades, the hemp plant has been in legal limbo as it was associated with its THC-filled sister cannabis plant most known for its psychotropic properties. The industrial hemp plant is classified as such by having no more than 0.3% THC in its genetic makeup.
The impacts of industrial hemp farming and agriculture will now benefit communities outside of its medicinal inclinations. Industrial hemp can be used for food, fuel and textiles. The Farm Bill of 2018 now allows states to not only grow hemp as an agricultural commodity but begin much needed studies on the short-term and long-term impacts of CBD on the body and mind.
Before you go reaching for the nearest over the counter store bought bottle or ordering online, do your homework. The CBD market is still largely unregulated and some oils have been made with foreign plants, solvents and other fillers. Legitimate companies will be able to offer scientific analysis of their CBD as well as a paper trail from cultivation to creation. Check out our website for more information and be sure to follow our social media channels to stay up to date with current information.