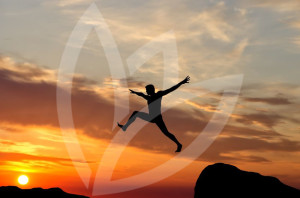 Your endocannabinoid system plays a vital role in your body. Never heard of it? Think of it as a communications network that helps manage many important functions in your brain and body, such as digestion and the management of stress and pain.
Scientists first learned about this important system in our bodies several decades ago and continue to study and learn more about the role it plays in our overall health. Studies also are underway that focus on how cannabidiol (CBD) oil, a healthy diet and exercise all can help boost the endocannabinoid system.
One important role of the endocannabinoid system — ECS for short — is helping us manage stress and anxiety. That's why, at Wanae, we've developed CALM, which is designed to help lower cortisol levels and promote balance and well-being by promoting the health of the endocannabinoid system. Your ECS system also helps regulate pain and inflammation and, scientists believe, support the heart and the vital role it plays in our bodies.That's why many people take CBD oil to better manage stiff and achy joints.
At Wanae, we are committed to providing the finest quality CBD oil products on the market today. We carefully monitor the entire process of creating our product line, from the cultivation of medical-grade hemp to the formulation of our CBD oil products. We pride ourselves on high quality products that are accurately labeled and verified by third-party testing. Want to learn more? Learn more about our incredible product line at this link.