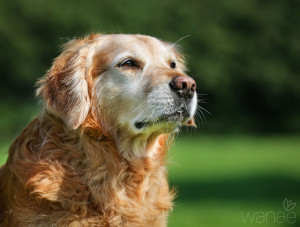 They've been by our side for years, taking part in all the happy days, sad days and everything in between. Senior dogs have been our faithful companions through the thick and thin of life. It only seems fitting that in their golden years, pet owners try and make them as comfortable and happy as possible.
Not just for humans, cannabidiol (CBD) oil has become a popular supplement for pet health, especially for dogs in their senior years. Some ways that CBD oil is used for senior pets include:
Reducing inflammation and pain in joints: Some research suggests that CBD oil helps to block pain and inflammation receptors in the body. This helps senior dogs to relax and rest easier. Much like people, it's hard to enjoy life when pain permeates joints constantly. CBD oil added to a daily regimen of exercise and a balanced diet has the potential to reduce inflammation and pain and increase enjoyment in life.
Increasing appetite for picky eaters: Many pet owners have experienced picky eaters when their furry companion gets older. It seems like one day their favorite dog food is not a favorite any more and nothing else seems to draw their interest. Always check with your veterinarian if a pet seems to be having trouble eating food. If it turns out they are just turning in to a picky eater, adding CBD oil can help recharge their taste buds.
Easing anxiety associated with traveling, storms, and social situations. As pets age, much like humans, they can become anxious in certain situations. One of the most frequent examples is that of storm anxiety. Many older dogs do not like the sound of thunder and rain but also joints can become uncomfortable when pressure changes during inclement weather.